Your Hub for Certified Toyota Accessories in Del Rio, TX
When you bought your car, you invested in the quality of your life. Now that you own it, it's time to personalize your vehicle, making it the most useful it can be for you. That's where accessories come in, and at Toyota of Del Rio, near Cienegas Terrace, Val Verde Park, and Laughlin AFB, we have all the Toyota accessories you could want. We'll make sure you have the functionality and style you've wanted since you got the car, and you'll get more genuine Toyota quality for your vehicle.
---
Our Popular Accessories
Accessories work to upgrade your Toyota. No matter what you need your car to do for you, an accessory can help you achieve that goal. We're the premier provider of Toyota accessories in the area, so you know you're coming to the right place to accessorize your vehicle. We have people from all walks of life coming in to get their car the right accessory. Here's a list of some of the frequently-bought accessories at our service center: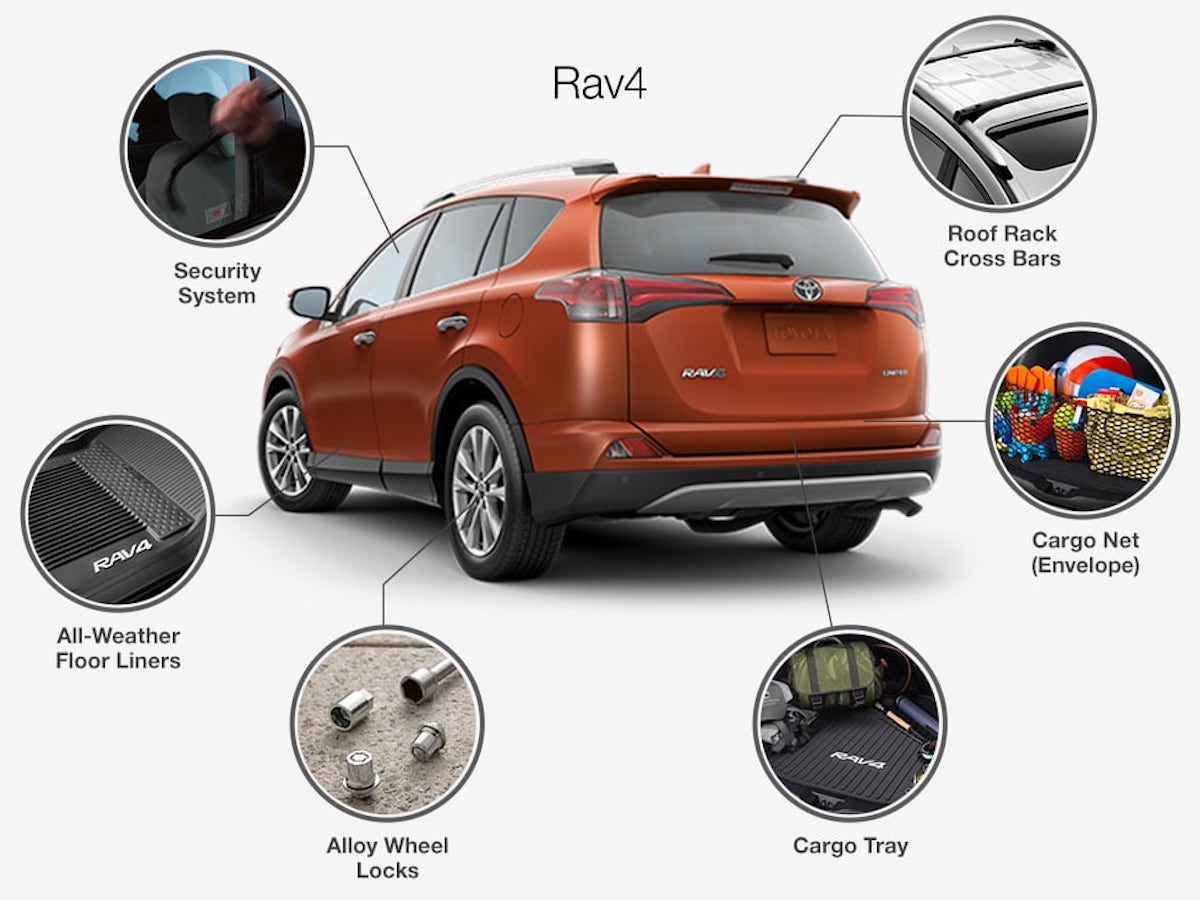 Air Deflectors: Deflectors keep airborne debris, such as dust particles, rain spray, and dead insects, moving past your auto body.
Splash Guards: Add splash guards to protect your exterior finishes and engine from unwanted moisture and debris.
Roof Racks: We carry various roof racks to provide you with the extra storage capacity you need.
Spoilers: Adding spoilers to the rear of your Toyota can give it a sportier look while improving fuel efficiency due to a reduction in drag.
All-Weather Floor Mats: These are a great way to protect the interior of your Toyota. Their durable rubber construction keeps your carpets protected; they are also cut to fit your vehicle and are easy to remove and clean.