Toyota of Del Rio Tire Department
Toyota Tire Department in Del Rio, TX
We operate a Toyota-certified tire department at Toyota of Del Rio ready to handle all of your tire needs. Not only do we sell the highest quality genuine Toyota OEM tires perfect for your vehicle but we also provide a full menu of tire maintenance services ready to help you get the most out of your new tires investment. When a Toyota vehicle near Del Rio is due for new tires sales or tire maintenance services, you can rest assured that our tire department offers the highest quality tires for your vehicle and with tire services performed by a factory-trained technician that knows Toyota tire service professionally.
Shop Tires
Tire Inspection
Our factory-trained technicians at Toyota of Del Rio are the ideal experts to inspect your vehicle's tires as we know them professionally. Tire inspections include a physical evaluation of rubber condition, tread depth measuring to determine the remaining life, and inflation check to ensure that you are driving on a healthy set of tires.
Learn More
Wheel Balancing
Our factory-trained technician uses digital wheel balancer equipment to ensure each wheel assembly spins with a centered balance of weight. This helps create a smooth ride as slight wheel imbalances can cause a shaky driving experience.
Learn More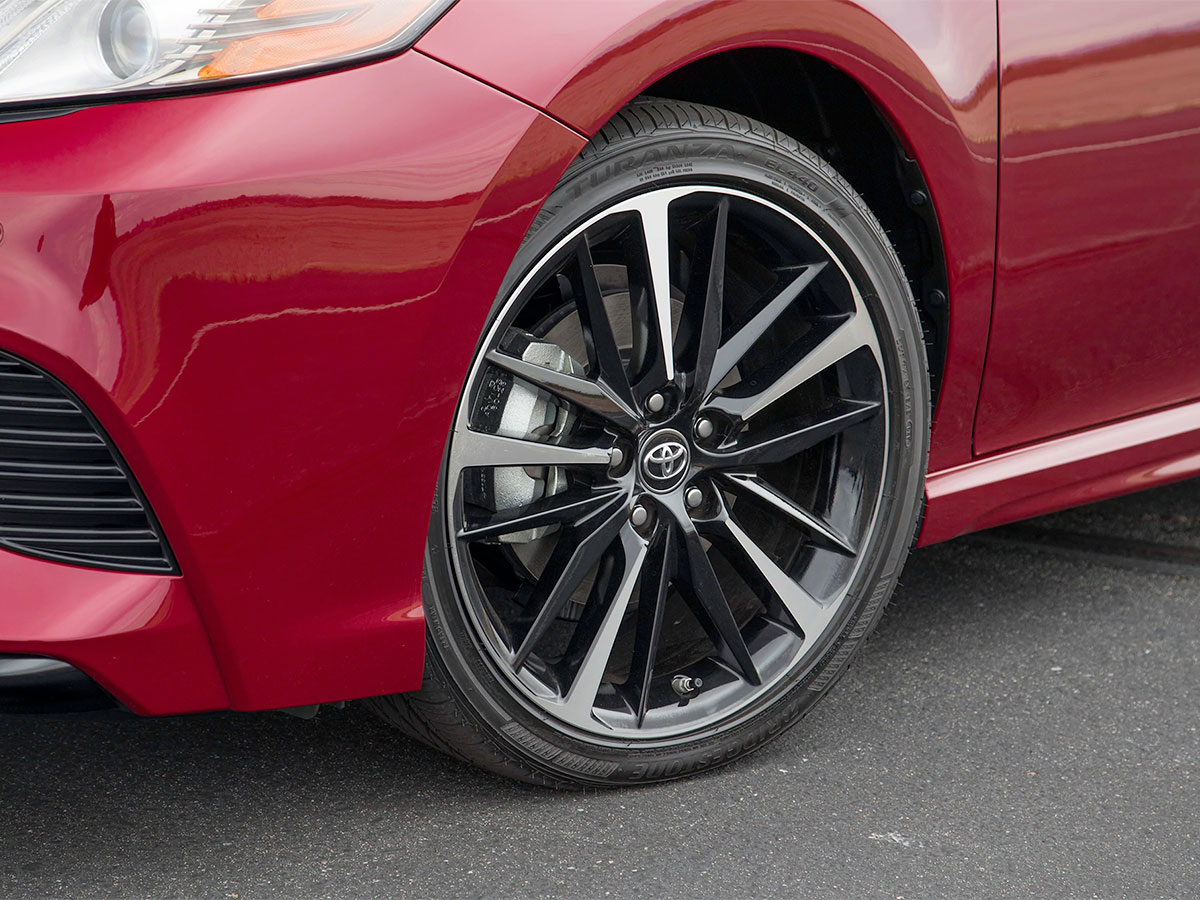 Genuine OEM Tires at Toyota of Del Rio
The next time your Toyota, or any other make requires new tires and services, stop by Toyota of Del Rio in Del Rio, TX. We carry a large inventory of OEM parts, and staff Toyota-certified technicians. Contact us today and schedule your appointment.
Shop Tires