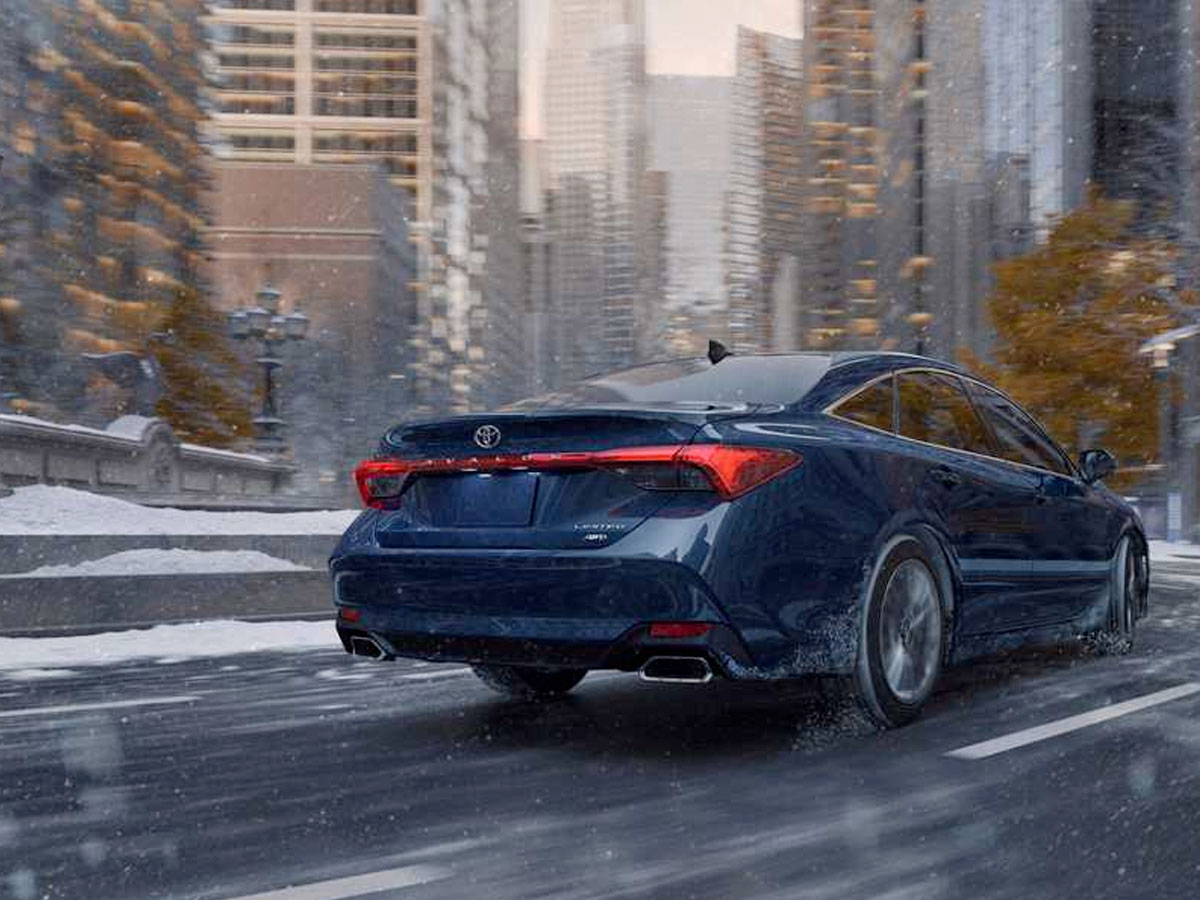 Toyota Winter Maintenance Tips in Del Rio, TX
Don't let the winter get the better of your vehicle. Now is the time to Winterize your car and stay safe on the road. Here are some top winter car tips brought to you by the team at Toyota of Del Rio. When you need service to prepare your vehicle for winter, be sure to contact our service center.
Recommended Winter Maintenance
Tire Inspection: You want to ensure your tires have the right level of pressure. Also, you should check for any damage to your tire's tread and check the tread level. Finally, you may want to consider changing to winter tires.
Battery Test & Inspection: Make sure that your battery will be able to start during the coldest days of the year. Be sure to inspect your battery for any signs of corrosion. Corrosion will appear as orange and green patches on the battery or battery connector. Also, you will want to inspect the cold crank amperage.
Brake Inspection: Make sure that your vehicle can stop on icy roads. Check for any signs of excessive brake wear. If you hear a squealing sound when braking, then you should send your car, truck, or SUV to our service center today.
Check Wiper Blades: Don't let snow or sleet pile up on your windshield. Check your windshield wipers to ensure that they can clear your windshield easily. If you see any peeling rubber on the wiper blades or if the wiper blades are bent, then have them replaced immediately.
Change Washer Fluid to Winter Blend: Don't let your washer fluid freeze on you. Change your wiper fluid to a winter blend so you can easily clean your windshield when needed.
HVAC Inspection: Keep your vehicle cabin nice and comfortable during the coldest days of the year. Check your complete HVAC system, including the heater, defroster, seat warmers, and steering wheel warmers.
Replace Engine Antifreeze: You will also want to check the antifreeze in your vehicle. If the antifreeze level is low, then you should have it topped off. If it has been more than 30,000 miles since your last antifreeze change, then visit us for antifreeze replacement service.
Windshield Crack & Chip Inspection: Don't let a cracked or chipped windshield reduce your visibility during winter driving. We provide affordable windshield repair service.
Prepare a Roadside Safety Kit: Be prepared for anything. Prepare a roadside safety kit complete with flares, road hazard signs, and a first aid kit.
Getting Your Car Ready for Winter
Keep your car safe this winter. Be sure to follow these helpful winter car maintenance tips. If you need assistant getting your car ready for winter, then be sure to visit our service center at Toyota of Del Rio.
  Schedule Service
---
Complimentary Dealership Amenities
Free Wi-Fi
Comfortable Waiting Area
Beverages & Snacks
Saturday Hours
Toyota Technicians
Shuttle Services
TOYOTA OF DEL RIO

3617 Veterans Blvd
Del Rio, TX 78840